Calendar
Below is a list of upcoming PMPA meetings. These events are opportunities to connect with other manufacturers and share best practices. Members may attend any chapter meeting across North America. Non-members are welcome to attend both national and local meetings - simply contact PMPA for more details.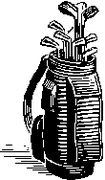 Sep 27, 2016
Lake Lawn Resort
Delevan, WI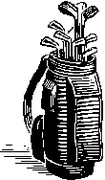 Sep 29, 2016 (1pm - 8pm US/Eastern)
Columbia Hills Golf & Swim Club
Columbia Station, OH

Sep 29, 2016 (6pm - 8pm US/Eastern)
Buffalo Wild Wings
Novi, MI

Oct 4, 2016 (5pm - 8pm US/Central)
Haimer USA
Villa Park, IL

Oct 6, 2016
Vasi's Restaurant
Waterbury, CT

REGISTER NOW!
Nov 9, 2016 (5pm - 8pm US/Eastern)
Oak Hill Country Club
Rochester, NY

Nov 10, 2016
Technical Equipment
Cinncinati, OH

Nov 10, 2016
Greystone Country Club
Milton, ON

Canada
---