You can only gain access to certain items and special pricing if you have logged in. Login Now.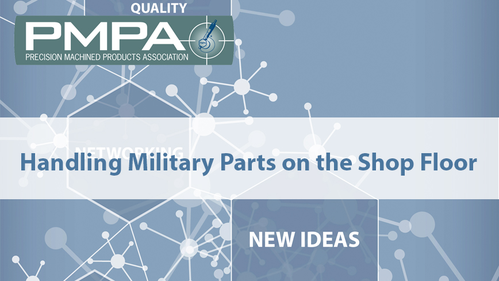 Handling Military Parts on the Shop Floor (PMPA NTC 2022)
Format:
Streaming Video
National Technical Conference 2022 Attendees - $0.00
PMPA Members who did not attend - $100.00

Description:
Recorded: May 2, 2022 at National Technical Conference in Milwaukee, WI. Speaker: Cole Blumer, Reliant Defense Whether parts are military or dual-use, often the protocols for ensuring compliance with Federal regulations for prints, paperwork and processes are more difficult than the actual machining process. Join Cole Blumer to learn the do's and don'ts of protecting our military technology in your shop.
Product Details:
| | |
| --- | --- |
| Product ID: | 5302020 |
| Publication Year: | 2022 |
| Pages, Size, or Length: | 1hr 18min |