You can only gain access to certain items and special pricing if you have logged in. Login Now.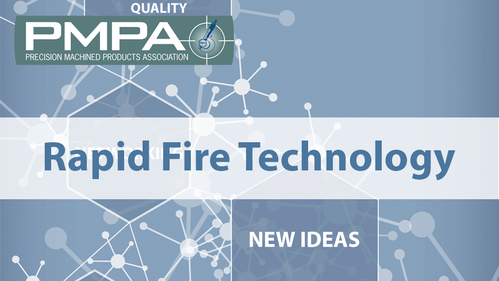 Rapid Fire Technology (PMPA NTC 2022)
Format:
Streaming Video
National Technical Conference 2022 Attendees - $0.00
PMPA Members who did not attend - $100.00

Description:
Recorded: May 2, 2022 at National Technical Conference in Milwaukee, WI. Speakers: Bridget Casey, Bracalante, Greg McHale, Datanomix, Joe Raker, Peterson Tool Co., Joe Jackson, PMPA Description: The PMPA Information Technology Committee will be discussing a myriad of technology solutions such as Q-NAP, CNC Machinist Pro, mobile device management, productivity tools, shop floor networking, communication tools, AR glasses and more!
Product Details:
| | |
| --- | --- |
| Product ID: | 5302028 |
| Publication Year: | 2022 |
| Pages, Size, or Length: | 1hr 26min |