You can only gain access to certain items and special pricing if you have logged in. Login Now.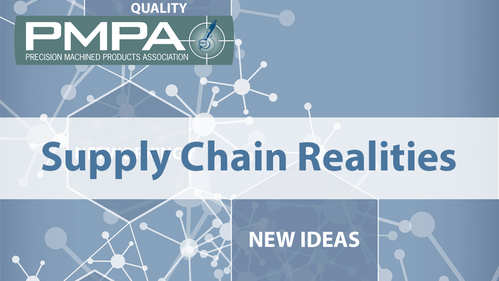 Supply Chain Realities (PMPA NTC 2022)
Format:
Streaming Video
National Technical Conference 2022 Attendees - $0.00
PMPA Members who did not attend - $100.00

Description:
Recorded: May 3, 2022 at National Technical Conference in Milwaukee, WI. Speakers: Don Ake, FTR and Courtney Ortner, Absolute Machine Tools FTR's Don Ake discusses the current transportation issues, how we got here and what the future may hold. Absolute Machine Tools' Courtney Ortner shares current  importing practices and challenges. 
Product Details:
| | |
| --- | --- |
| Product ID: | 5302021 |
| Publication Year: | 2022 |
| Pages, Size, or Length: | 50min |