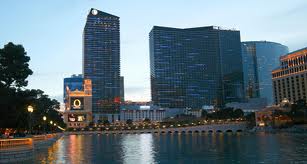 2014 Management Update Conference

Friday, February 21 - Sunday, February 23, 2014

The Cosmopolitan of Las Vegas
3708 Las Vegas Boulevard South [map]
Las Vegas, NV 89109

The concept behind the Management Update Conference is to "update" the audience on issues of concern to owners and managers of small and mid-size metalworking companies. Program topics and speakers are selected by the Management Update Committee, comprised of company owners and top managers. The Conference begins Friday morning and ends before noon on Sunday. Group meals and receptions are included on the program to further the naturally occurring networking and sharing of information which is a hallmark of PMPA members.
PLEASE NOTE: Hotel Reservation Deadline is Friday, January 17, 2014. Reservation requests received after the cut-off date will be based on availability at Hotel's prevailing rates.
*For a complete Conference Schedule and to view sessions and speakers, visit the Management Update Conference website:
www.pmpa.org/update
Related Web Pages and Sites:
The Cosmopolitan of Las Vegas website
PMPA MANAGEMENT UPDATE CONFERENCE WEBSITE
Related Files:
Registration Includes:
Two and half days of business sessions and breakouts; evening receptions; three group breakfasts, and two group lunches.
Cancellation and Other Policies:
Conference registration fees will be refunded in full if cancellations are received at PMPA by 5:00 p.m. Monday, February 3, 2014. Fees for cancellations after February 3rd cannot be refunded, but substitutions will be accepted.
General Hotel Information:
Room rates for the Conference are $189.00 for a City Room and $209 for a Terrace Studio.
Optional Resort Fee - $15.00:
Includes high-speed Internet, local phone calls and access to fitness center.
To make hotel reservations:
• Access the online reservations page:
https://resweb.passkey.com/go/spmpa4
• Call The Cosmopolitan hotel Reservations at 702-698-7575 (local) or 855-435-0005 (toll free) and request the PMPA room block.
•
Hotel deadline for guaranteed room reservations is Friday, January 17, 2014
Travel Information:
The Cosmopolitan of Las Vegas is located on The Strip in city of Las Vegas. McCarran International Airport is approximately 3 miles from the hotel. All major car rental companies operate out of the airport, and taxis are available to and from the airport. Complimentary valet and self-parking are available at the hotel in a secure parking garage.
For more information please contact:
Ms. Renee A. Merker
Director, Communications and Events
Precision Machined Products Association
Phone: (440) 262-5330
Fax: (440) 526-5803
Email:
rmerker@pmpa.org